Latest News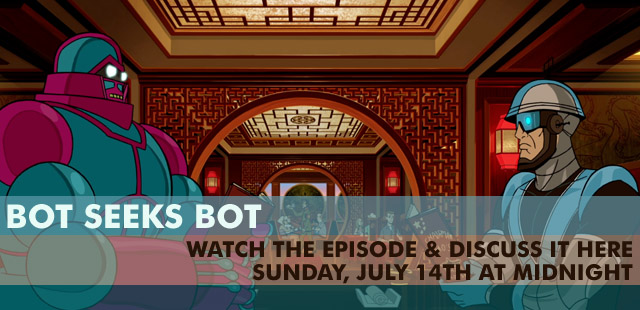 Hey there dudes and dudettes, it's time for your weekly
Venture Bros.
discussion thread. Here's the place you can talk about the episode (or show in general) with your fellow
Venture
fans. As always, people will be talking about the latest episode,
"Bot Seeks Bot"
, so
there will probably be spoilers
. Stay away if you hate spoilers! If you love them then by all means read away! Also don't forget to rate the episode after you've seen it to see how it stacks up against all the greats of
Venture
past.
Shirt Club
: This week's shirt is the
Council of 13
.