Latest News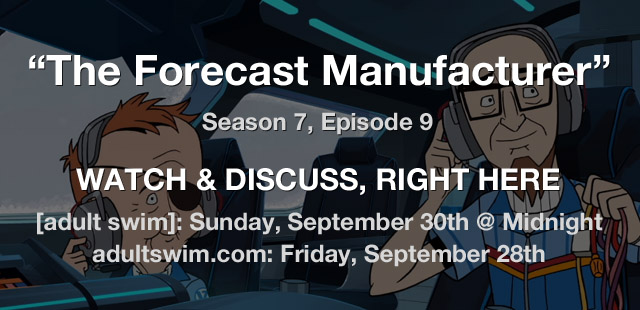 Hello again, everyone! After a difficult week, why not curl up and watch the penultimate episode of season seven of
The Venture Bros.
for a nice half-hour escape? If you live in the US you can
watch it online via Adult Swim's website
. Otherwise you'll have to wait for midnight on Sunday night to enjoy it as a (hopefully) nice end to a (hopefully) nice weekend! This week's episode is called
"The Forecast Manufacturer"
and the place to talk about it is in the comments! If you haven't watched it yet,
there will be spoilers
, as you probably know by now, so don't peek unless you don't mind that sort of thing. Enjoy!