Latest News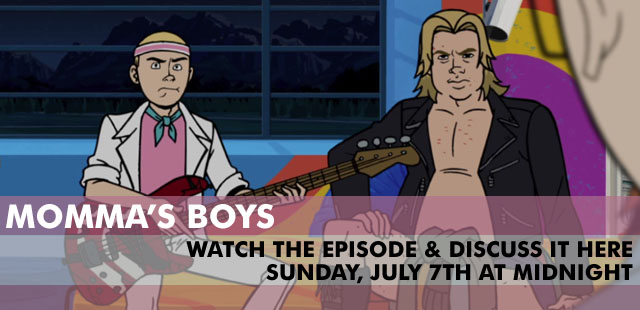 Welcome back, friends. Our weekly thread of the week this week is about the
Venture Bros.
episode entitled
"Momma's Boys"
, which I'm sure you agree is an excellent title for an episode! As always, discuss whatever you want about this episode and how it ties into the series in the comments here. However, to those who have not seen the show,
beware spoilers
, since the comments will be full of those things. If you like spoilers then feel free to poke around, but otherwise you might want to wait until you've seen the episode. Enjoy!
Shirt Club
: This week's shirt is
a Shallow Gravy shirt
, as seen in the show!