Latest News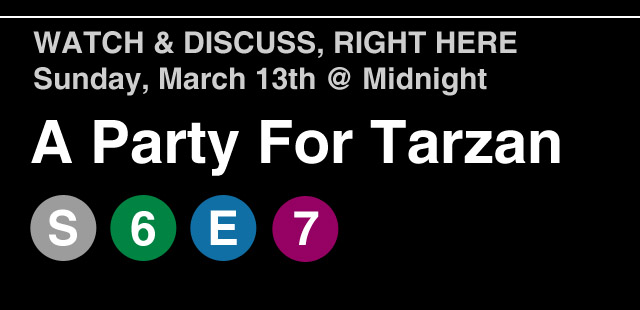 It's the home stretch, or whatever you want to call it. Here's your weekly discussion for the penultimate episode of
Venture Bros.
season six,
"A Party For Tarzan"
, which I presume will contain Tarzan and some sort of celebration for him. Maybe not though? Either way, use the comments to talk about the episode (which
Jackson says is his favorite of the season
) or the series in general. Note that, as is often the case, there are likely to be
spoilers in the comments
so you may want to avoid them until you've seen the episode. Have fun!