Latest News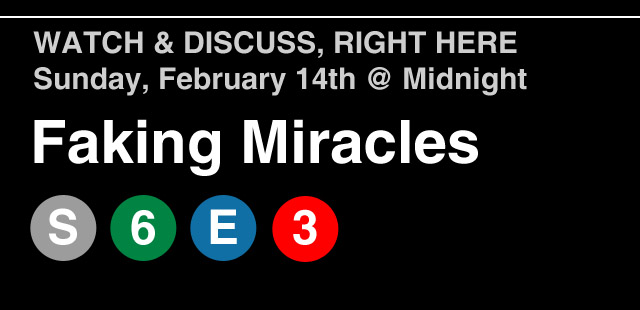 Season six, episode three,
"Faking Miracles"
. This is the place you can talk about the episode, as per usual. Also as per usual,
spoilers live here
, so don't read the comments if you're worried about that sort of thing. Otherwise, enjoy the episode and talk about whatever you like in the comments! When the episode is over head on over
to the episode page
and rate the episode as well. Thanks, and stand clear of the closing doors.