Latest News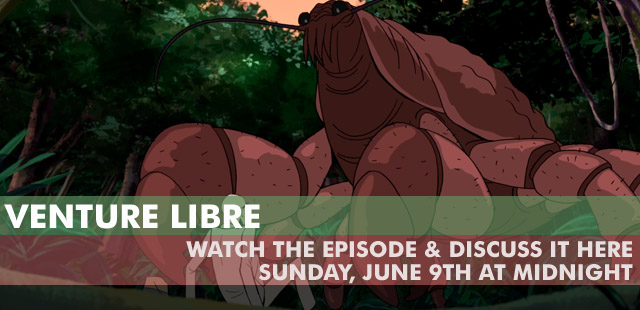 Hey kids, it's time for your weekly dose of
Venture Bros.
and along with it your weekly dose of
Venture Bros.
discussion on your favorite
Venture Bros.
website. This week's episode is titled
"Venture Libre"
. As always, feel free to post whatever you like about the episode in the comments. As such, reader beware,
if you don't want to be spoiled, don't read the comments
. After you watch the episode don't forget to pop on over to
the episode capsule page
and give it a score. Enjoy!
This week's
shirt club
shirt has also been announced:
it's a very minor spoiler
(maybe), so I won't say what it is just in case, but you can totally buy it for money now.