Latest News
Oh, hello again! Fancy seeing you here. It's time for your weekly season six discussion thread. This week's episode is called
"Maybe No Go"
. As always, feel free to talk about the episode,
Venture Bros.
in general or pretty much anything else really in the comments here. If you haven't watched the episode yet,
there will be plenty of spoilers
so, uh, I guess don't read the comments if you don't want to be spoiled.
Also feel free to head on over to
the episode page
and vote on the episode. I forgot to mention that last week. Speaking of which,
"Hostile Makeover"
is ready for your vote (and there are also pretty pictures there if you're into that). So you've got a lot to do tonight. No pressure. Enjoy "Maybe No Go"!
Putting up a few items of interest for those of you into that sort of thing.
Welcome back, everyone! For those of you who don't know (or don't remember), every episode I'll put up a discussion thread that you can use to talk about pretty much anything that happened in the episode or the show in general. First timers or those not on eastern time be warned that
there will be many, many spoilers inside
, so venture in at your own peril.
Tonight's episode is of course called
"Hostile Makeover"
and it's the premiere of season six of
Venture Bros.
. Enjoy!
Full of regret because you missed out on
last season's Shirt Club
? Well,
as promised
, Shirt Club is back! As usual, you can buy individual shirts every week for $20 each or, if you're feeling fancy,
subscribe for $150
(US and Canada, $199 elsewhere) to get every shirt
automatically
plus a bonus subscribers only shirt. This year's subscriber shirt is a classy
I [VB SKULL] NY
celebrating the Venture family's move to New York City for season six.
Subscriptions are only being sold until 11:59pm eastern on February 7th, so you'd better get in on it soon.
As per usual I'll also be collecting the shirts
on this handy Shirt Club page
. Shirts!
With season six imminently upon us I feel the need to mention a few things. A lot of you have noticed that the episode guide for
"All This And Gargantua-2"
still hasn't been written. Unfortunately it's likely to stay that way. I started this site back in 2004 because I wanted to contribute, in whatever way I could, to knowledge and awareness of what I thought was a really great show. Here we are now, almost twelve (
twelve!
) years later and the show is still going strong and has a bigger following than ever. What was once a funny parody of
Jonny Quest
has now grown into something so much more. It's been amazing to see.
Sadly those twelve years have perhaps finally caught up with me. I started this site when I was twenty-two years old. I was a senior in college. Now I'm thirty-four, and while I still absolutely love
Venture Bros.
and am as excited as anybody for the new season, my devotion to this site has obviously dropped off. It's time to admit that I've written my last episode capsule. It's just not something I enjoy a huge amount any more, and I've got other projects I would rather work on.
Apologies to anyone who liked reading them, or anyone who was expecting more of them in the future. For the last year I've heard from a number of people asking where the "Gargantua-2" capsule and notes are, so I'm sorry for not saying this sooner. I thought maybe I could eventually make myself write it, but it just never happened.
The rest of the site will continue on as normal. I'll still post news and info about the show, and the weekly discussion threads will also continue. Even the normal episode pages will continue to exist, including their collection of screencaps (something I still enjoy making).
Feel free to sound off in the comments, as always. I'll definitely read and consider any input and suggestions you may have. If you're shy and prefer to message me privately you can also use
the contact form
as always. Thanks for reading!
We're a mere eleven days away from the premiere of season six of Venture Bros. so Adult Swim has released an extended trailer for the season. Bask in all its glory!

Season six premieres on Sunday night, January 31st, at midnight!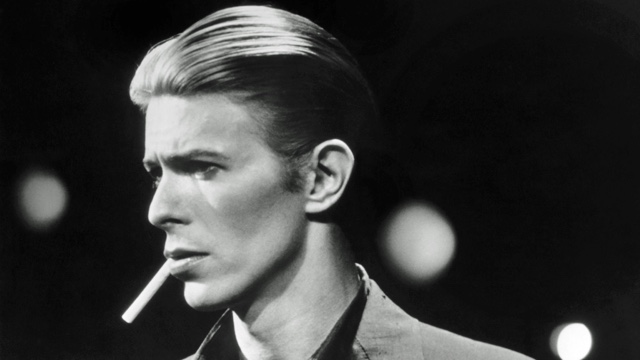 I'm sure you've heard the news by now, so there's not a heck of a lot I can say that someone else hasn't said better or more elegantly. I'm still coming to grips with the fact that David Bowie was actually able to die, never mind the impact of such a thing. If you haven't already, I recommend spending some time listening to his music (and yes, even
Changesonebowie
is acceptable.) People weep when an artist they've never met dies because that artist helped them discover and understand themselves in some way. The world will go on without David Bowie, but it will be a much poorer world. The fact that we all got to be a part of a world with him in it was special.
I know two updates in two days might be too much to handle, but here's yet another Christmas present for you all. Straight from Jackson himself, season six of
Venture Bros.
will premiere on
Sunday, January 31st, 2016
. That's only a month (plus a week) away!
If that's more than you think you can handle, I have even more news for those of you who enjoy shirts:
And yes, we will be doing another Shirt Club this year. So subscription info will probably go live on astrobasego.com and Titmouse's store one week before the premiere.
Hope all you Venture-roos have an excellent holiday season, and I'll meet you in New York City in the new year!
Just in time for Christmas,
Venture Bros.
Holiday Havok is back for 2015
! For those who may not remember, from 2004 until 2011 Jackson and Doc recorded an in-character Christmas song and released it on
A Site Called Fred
(formerly Quik Stop Entertainment). This year the song makes a comeback in the form of Red Mantle and Dragoon signing the Heat Miser/Snow Miser song.
Head on over the A Site Called Fred
to listen to it, and also have a happy holiday, no matter what you celebrate!