Latest News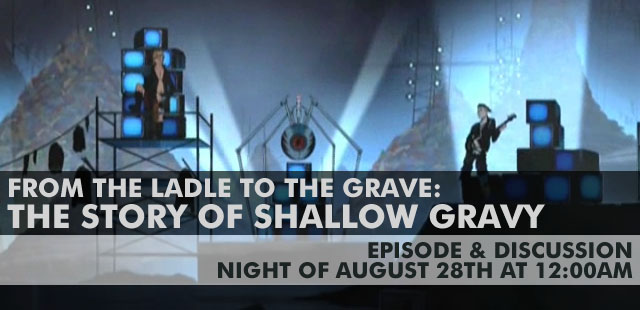 Welcome, friends! As is custom with a new
Venture Bros.
episode comes a new discussion thread. This one is going up a little early thanks to the
Venture Bros.
marathon preceding the new 11-minute special
"From the Ladle to the Grave: The Story of Shallow Gravy"
. Use the comments of this post to talk about the episode (or episodes) or just the show in general. For people who haven't seen the episode yet note that
the comments will contain spoilers
so if you don't enjoy that sort of thing then wait until you've seen it to start reading. Enjoy the episode!