Latest News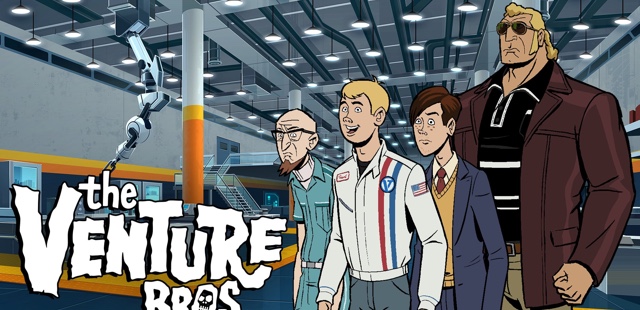 Adult Swim has
tweeted out an announcement
that a
Venture Bros.
movie has been greenlit! Not a ton else to report right now, but here is a brief description that I swiped from
this Polygon article
(thanks to Venturion for passing me the link):
Doc's latest invention will either bankrupt the Ventures or launch them to new heights, as Hank searches for himself, Dean searches for Hank, The Monarch searches for answers, and a mysterious woman from their pasts threatens to bring their entire world crashing down on them.
No word on release dates or anything like that, but stay tuned for more news of course. WarnerMedia's programming upfront is scheduled for May 19th and we could learn more then. We're not done just yet!