Latest News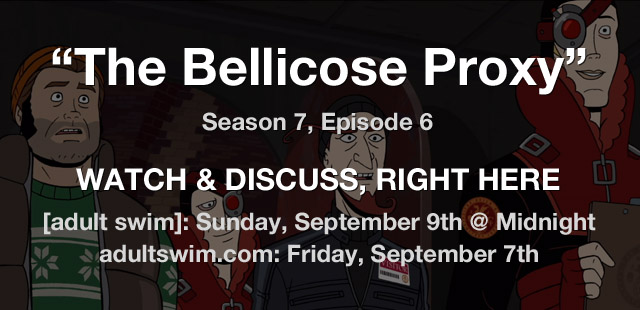 Welcome again, this is your weekend's
Venture Bros.
episode discussion. If you want to check out this week's episode,
"The Bellicose Proxy"
early, it's
up on Adult Swim.com for you to watch
(US viewers only, sorry). Otherwise it'll be on regular TV Sunday night at midnight as usual. Use the comments of this article to talk about the episode, season and series if you want! If you haven't watched the episode yet,
there will be spoilers
so only enter if you like being spoiled... or at least if you don't care too much. Enjoy the episode!