Latest News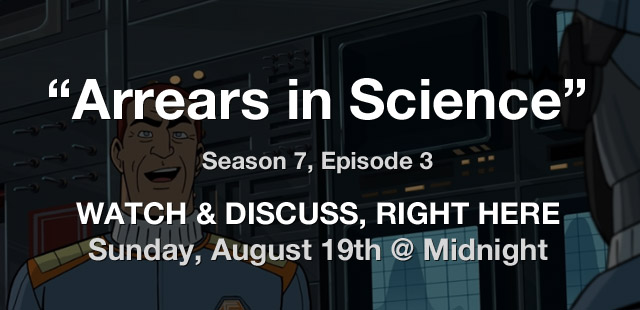 Hello and apologies for being so late with this! I'm in a place with spotty internet and no cable so I haven't even had a chance to watch the episode myself yet. At any rate, here's your discussion thread for "Arrears In Science", the third episode of the Morphic Trilogy!
There will be spoilers in the comments
so beware! Have fun, kids!
For US viewers, you can
watch the episode online
.