Latest News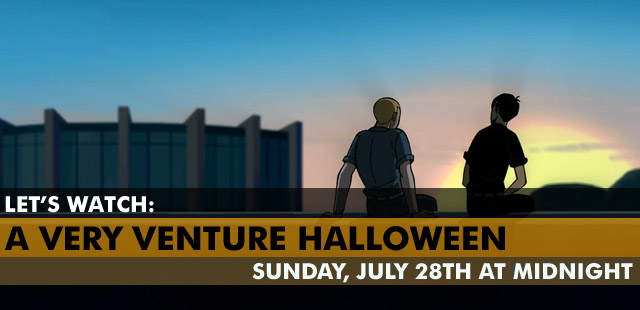 The season may be over but that doesn't mean we still can't talk about episodes. To help with the transition from a bunch of brand new episodes to no new episodes for a while, let's watch and talk about
"A Very Venture Halloween"
together! This is only the second or third time it's been shown on TV, and since it takes place during season five (in fact, it takes place during the season five premiere) it seems like the perfect episode to go out on. Since this isn't a new episode the discussion will probably be smaller than the previous ones, but hopefully just as good! And if you want to look at the original discussion,
look no further
! Also maybe having seen season five will reveal some stuff about this one, who knows? Either way, enjoy!