Latest News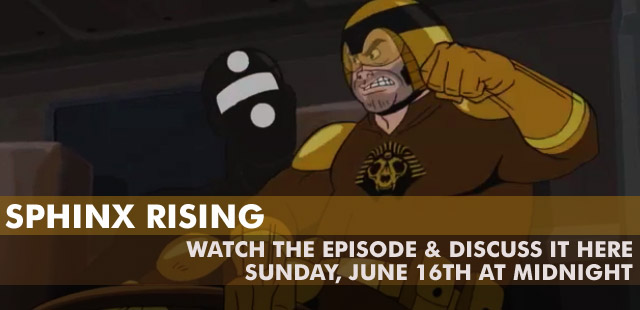 Oh hey guys, it's time for the weekly
Venture Bros.
episode discussion thread! As always, be kind to your fellow Venture fans when posting comments. Feel free to speculate, post spoilers or say whatever here, though naturally if you haven't seen the episode yet you may want to avoid the comments, since there will be
spoilers abound within
. This week's episode is entitled
"SPHINX Rising"
. After you've watched it head over to the
episode capsule page
to rate it to see where it sits among episodes past.
Shirt Club
:
This week's Shirt Club shirt
is also ready for viewing. It contains a very minor spoiler (which was already revealed in some of the previews/sneak peeks) and can be yours for a mere twenty US dollars. Enjoy the episode!