Latest News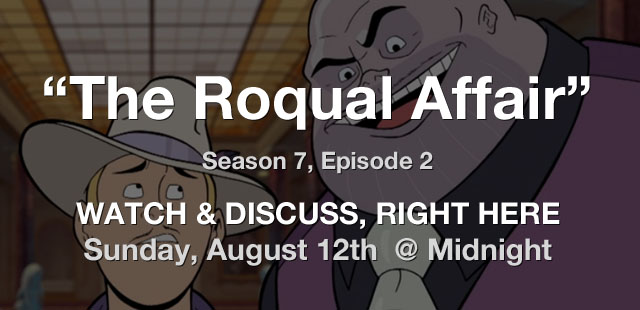 Oh hello again, fancy seeing you here. It's your weekly
Venture Bros.
episode discussion thread. This week's episode is
The Rorqual Affair"
, which you can already
watch on Adult Swim's site
(only in the US, sorry) or it will otherwise air in a couple of hours on Adult Swim. Use the comments here to talk about the episode and the show in general. Make note:
if you haven't watched yet, the comments will contain spoilers
, so read them at your own risk! Go Team Venture!