Latest News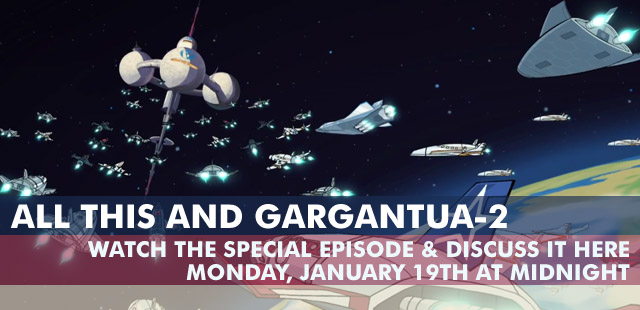 These have been so few and far between that I forgot to post it! Check out the latest extra-special episode of
Venture Bros.
,
"All This and Gargantua-2"
. It's an hour long and stuff. While you're watching, or after it's over, if you prefer, head over to the comments here to discuss the episode. There will probably be spoilers, so be wary of that if you haven't seen the episode yet. Enjoy!
Also
after you watch the episode, Adult Swim has put up
a five minute epilogue
that also contains a brief glimpse of season six. Again, watch the episode before you watch the epilogue, but you should totally watch the epilogue.