Latest News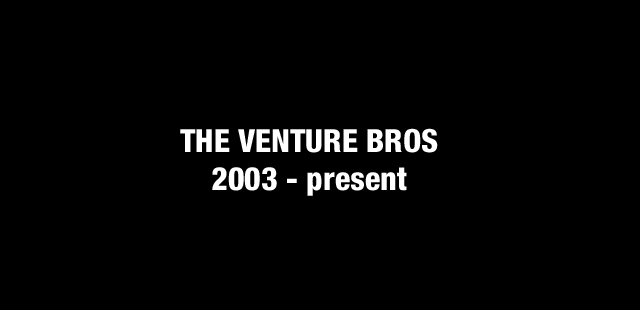 Thanks to a diligent watcher and a few helpful informers
a video of a recent Adult Swim bump was posted
and we now have a rough date for
Venture Bros.
Season Seven! You can watch the video above but I've transcribed it for ease of use:
We weren't making half hours when Chris pitched The Venture Bros

so we tried to force him to make it a quarter hour

It's a good thing he refused

Another thing many people don't know about Venture

Is that we're still making it
543

days since season 6
 

422

days until season 7
THE VENTURE BROS
2003 - present
"Chris" of course refers to Chris McCulloch, aka our beloved
Jackson Publick
. 422 days would place the premiere of season seven some time in November of 2018. So there you go! Thanks to Kiki Canon for capturing that video!