Latest News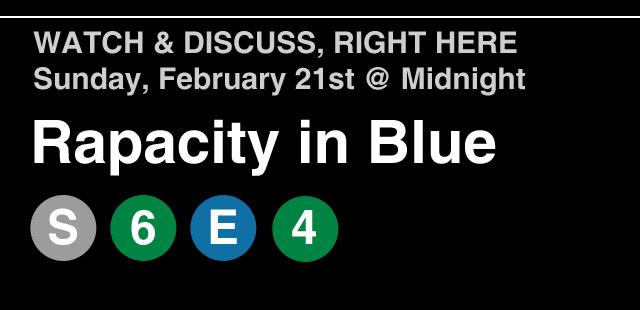 It's time for the weekly
Venture Bros.
season six discussion! This week we have the fourth episode of the season, titled
"Rapacity In Blue"
. Use the comments to talk about anything in the episode or show in general, including (but not limited to) speculation, deep thoughts, conspiracy theories or just talking about how funny the jokes are. If you haven't watched the episode yet, be warned,
spoilers are probably contained within these comments
. As always, have fun and enjoy the episode! Once you've seen it you can head on over to
the episode page
and rate it.
This week's Shirt Club shirt will also be up
on the Titmouse Store
after the episode airs, or you can check it out
on the Mantis-Eye Shirt Club page
, though I don't sell it on account of... not being a store of any kind... or owning any sort of license to the intellectual property... but that's okay!