Latest News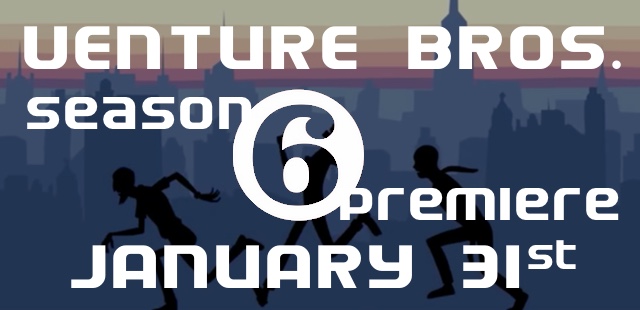 I know two updates in two days might be too much to handle, but here's yet another Christmas present for you all. Straight from Jackson himself, season six of
Venture Bros.
will premiere on
Sunday, January 31st, 2016
. That's only a month (plus a week) away!
If that's more than you think you can handle, I have even more news for those of you who enjoy shirts:
And yes, we will be doing another Shirt Club this year. So subscription info will probably go live on astrobasego.com and Titmouse's store one week before the premiere.
Hope all you Venture-roos have an excellent holiday season, and I'll meet you in New York City in the new year!