Latest News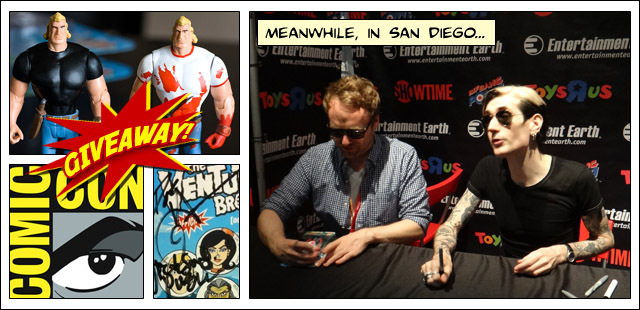 With the season five finale coming up and Comic-Con happening this weekend to go along with it, we've achieved a perfect storm of
Venture Bros.
goodness. However, if you can't get out to Comic-Con, or if you can't get a ticket for one of Jackson and Doc's signings, here's a remedy for that. Maybe.
Win some signed stuff instead!
Sure, you won't get to meet Jackson and Doc, but you'll get to pretend that you did. Or you can just say you won something, which is pretty impressive itself. I never win anything.
At any rate,
win some stuff signed by Jackson and Doc
(probably) in celebration of season five's closing and Comic-Con's inevitable bounty of panel videos!
Do it!