Latest News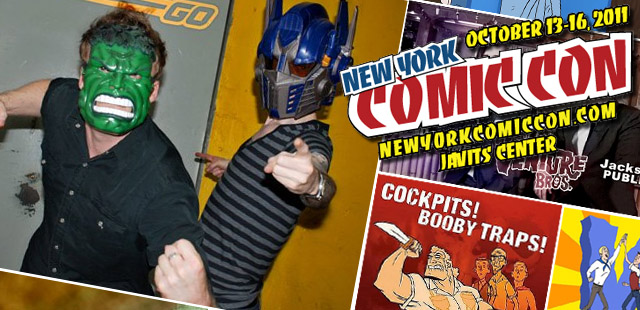 During NYCC I'll hopefully have a chance to talk to Jackson and Doc and I want you guys to participate! Much like Adult Swim, but probably with a higher chance of success, you can post your potential questions for Jackson and/or Doc here in the comments. No question is too crazy or too off-topic, so feel free to ask pretty much anything, even if it's not
Venture Bros.
related. I will be screening these, of course, but as long as you're not racist or something it will probably be okay. Note that you also should try to stay away from questions about the future of characters or plots in upcoming episodes since they don't answer those sorts of questions. If you're shy you can also email
mantiseye.experiment@gmail.com
with your question(s).
And if you're also attending don't forget
the Venture Bros.-related convention schedule
and that you can also
score a sweet Mantis-Eye Experiment button
.