Latest News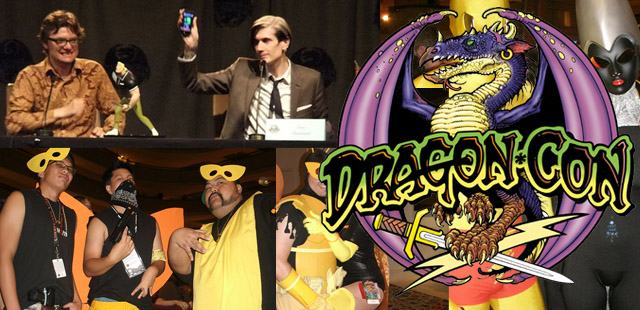 Thanks to roving reporters attending Dragon*Con, in spite of me not going to the show you still get some high-quality Venture Bros.-centric coverage.
Dragon*Con 2011 Coverage: A Dr. Who And A Doc[tor] Hammer
Katie Delz of the Hench 4 Life Podcast has a nice write up of the many Venture-related events at the convention including the various panels involving Doc Hammer.
Dragon*Con 2011 Cosplay Photos
And if you're craving more DalekEmpress graciously offered up some of her photos the Venture Bros. cosplayers at the convention. There are some awesome (and obscure) costumes in there, so check it out.
Many, many thanks to both Katie and Vanessa for being Mantis-Eye reporters for the convention and for being the first major contributors to the site (outside of capsule notes) since its inception seven years ago. Thanks guys!