Latest News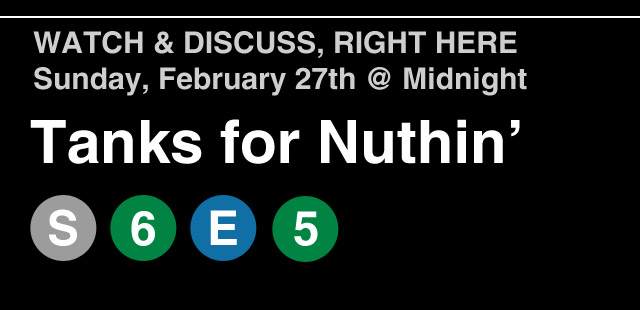 Here we are again! Another week, another episode of
Venture Bros.
This week's episode is called
"Tanks For Nuthin"
and it's sure to be a real crowd-pleaser. Well, I assume it will be at any rate.
As per usual, use the comments here to talk about the episode, including all the stuff that happened, all the stuff you think might happen and whatever other stuff you want to talk about.
There will be plenty of spoilers
, so enter at your own risk. After you've watched the episode you can
head over to the episode page
to rate the episode. Enjoy!