Latest News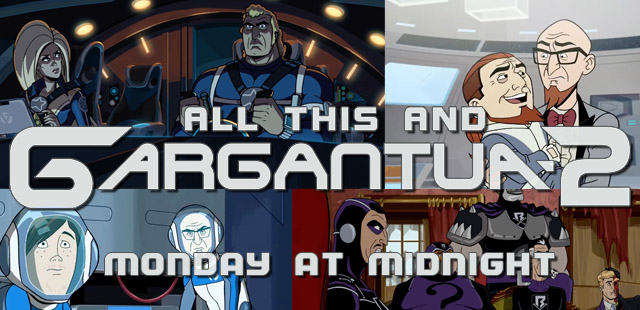 These are pretty much everywhere now, but if you love this site most of all for
Venture Bros.
news and information (and I know you do), click through to check out some screen grabs from the upcoming episode, which is with all certainty titled
"All This and Gargantua-2"
. Watch the special episode on Adult Swim this Monday night at midnight Eastern/Pacific time. Technically Tuesday for those timezones, but you know the drill.
And here's the trailer again, just in case you somehow haven't seen it: