Latest News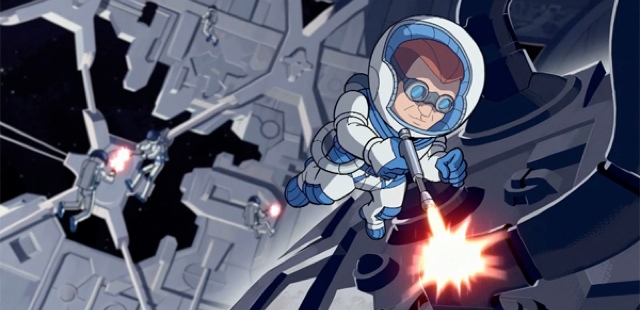 Saw over on
Adult Swim Central
that
the Venture Bros. between-seasons special has been formally announced
and slated for release sometime this year:
THE VENTURE BROS. SPECIAL - Space. The final frontier, where no one can hear you scream, revenge is only served cold, and the drinks are comped in the casino. Join the Ventures—and pretty much everyone they've ever crossed paths with—as they rocket to the Gargantua-2 space station for an epic, hour-long adventure that will change the Ventureverse as we know it forever. Created and directed by Jackson Publick and written by Publick and Doc Hammer, both of whom also provide voices for the special, The Venture Bros. Special is being animated by Titmouse, Inc. The half-hour animated special premieres on Adult Swim later this year.
No word on if the special is an hour or half hour, but either way,
Venture Bros.
on the way in 2014! Thanks to Papa Thorn and Adam for sending me the news.