Latest News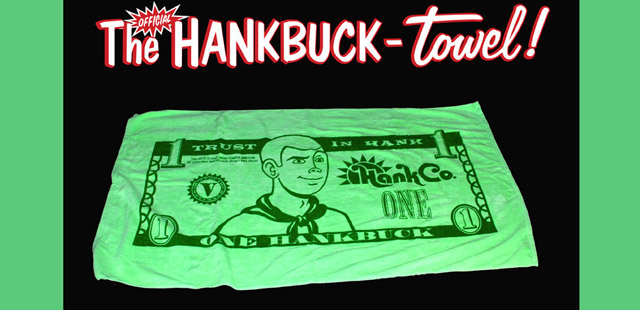 Or more accurately a discount on your very own Hankbuck towel. The
Venture Bros.
crew at Titmouse are
offering up a Hankbuck towel for a mere $25
. However if you have any Hankbucks (one came with each Shirt Club shirt)
print out this form on Astrobase Go!
, fill it out and mail it in with your Hankbucks for a discount. Each Hankbuck is worth one buck off the towel, meaning if you were a subscriber the towel can be yours for only $15!