Latest News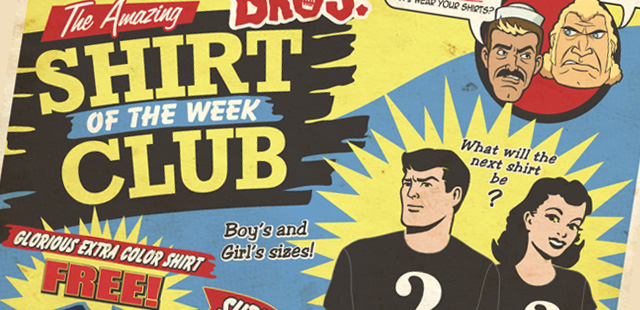 As
Jackson
has
announced
via various means, the long promised second iteration
The Amazing Shirt Of The Week Club
has launched. Similar to the season three version, this one brings one brand spankin' new tshirt per episode (nine in total) along with the subscriber exclusive shirt which you can see right now (in five glorious colors). Each shirt will go for $20 shipped (or $22 for you 2XL folks) or you can fork over $165 right now ($180 for 2XL) and get the whole set of ten. I minored in math in college so I can safely tell you that is a cost of $16.50 per shirt, or a savings of $3.50 per tshirt over the a la cart price.
Subscriptions will only be available until 11:59pm EST on June 7th, and after that you'll have to pay full price like a chump (and miss out on the subscriber exclusive), so you'd better get on that. Head on over to
the Astrobase Go! website
to learn more!