Latest News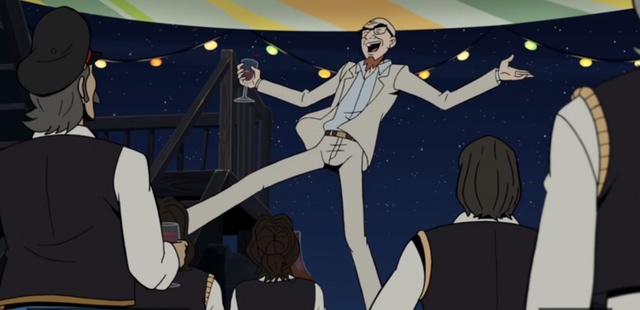 If yesterday's collection of holiday joy wasn't enough,
Jackson has a meatier update up on his LiveJournal
which includes even more never-before-seen screen grabs but also a nice chunk of info on the (lack of) Christmas song, when the new season starts, how progress on is going on season 5 and just what Jackson thinks of all the episodes (hint: it's awesome).
Since we're idiots who decided to write and produce our hour-long premiere episode last, we can't start airing until the last episode is finished. I don't currently know exactly when our premiere date is. I've heard it could be as soon as mid-March or as late as early May, but we're racing to get that premiere special done in time for March.

And now that I've seen all of the episodes in one form or another, I can truthfully say it's going to be a great season. The crew in every department of the production really stepped up their game (and new crew members brought new game)--the show's never looked or sounded better. And as writers, Doc and I hit a really great, confident stride that, I think, combines some of the best qualities of seasons past with a uniquely season 5 freshness. A good mix of new characters and old (some of which haven't been seen in quite a while), high adventure in exotic locations and internal strife on the home front. You will like it!
So
head on over to read the whole thing
and continue your anticipation.