Latest News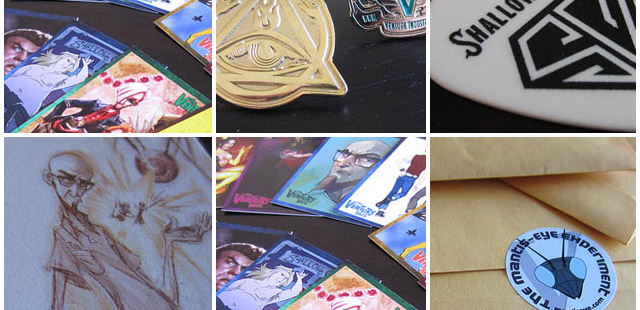 As you may have heard a brand new episode of
The Venture Bros.
is set to premiere this Sunday in celebration of the fine holiday of Halloween. In recognition of this momentous occasion I feel it's time for a brand new Mantis-Eye Giveaway. This one is special because all the prizes are fan made! You
head on over to the contest page to learn more
, but essentially all you need is a name and an email address to enter. Of course if you're a super awesome person and have a Mantis-Eye account you double your chances to win one of the packs. If you don't have one, fear not, because you can always register for one before entering. It's free and all the cool kids have one! Either way you can enter the giveaway though! So
get crackin'!
The giveaway ends on Halloween night!