Latest News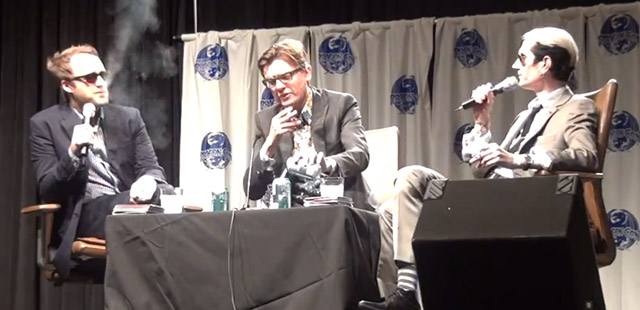 For those of you who want to relive the magic of the
Venture Bros.
panel at this year's Dragon*Con look no further than
Spreading The Nerd
, aka kittininja (who also provided video of last year's panel). For your viewing pleasure I've embedded the first of the four videos just below and you can click through to the full article to view the rest. Or just head over to the individual YouTube pages if that's what you fancy: Parts
1
,
2
,
3
and
4
. These are in the talk-show format of
Let's All Smoking
which was used in Dragon*Con 2010 and mentioned in
my very first interview with Jackson and Doc
. Enjoy!