Latest News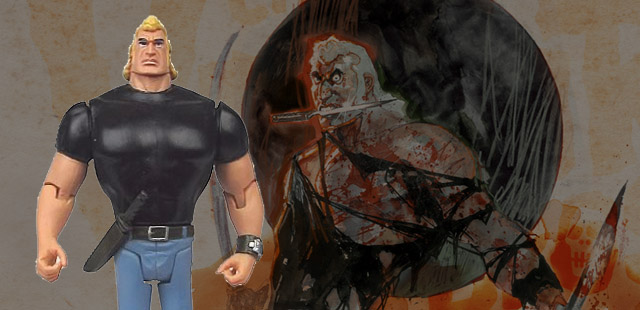 According to
an update on the BifBangPow! website
they will now begin production of only the
Brock Samson figure
. Sadly the pre-order hurdles could not be overcome for any other figures (cancellation notices for those of you who pre-ordered any of them are going out soon), but at the very least you can add Brock to your collection. There is a small amount of hope left though:
The fate of the remaining characters depends on strong pre-orders. We will make announcements when each new character is about to go into production, whenever that may be. So in theory you may see more delays on certain characters, but eventually we hope to release them.
As with all of BigBangPow!'s toys, you can
pre-order Brock on Entertainment Earth
for $9.99. The figures will ship after San Diego Comic-Con this year, in either late July or early August. You can see some
photos of Brock in BBP's update
as well.