Latest News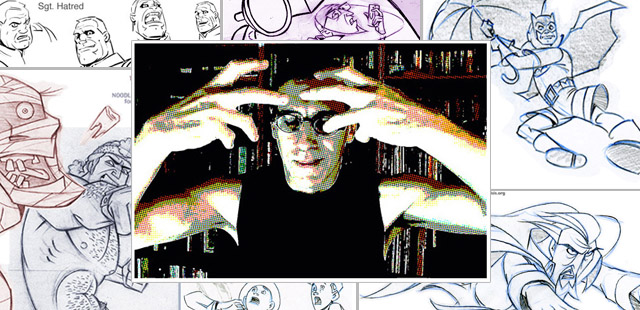 If you're a fan of
Venture Bros.
then you're inevitably fan of Douglas Lovelace, who has worked on the show as a storyboard artist and character designer in varying degrees since the pilot episode. Sadly he won't be involved with the upcoming season 5, but that didn't stop him from recounting his glory days on the past few seasons. Check out
my interview with Mr. Lovelace
for info on what he did on the show, his favorite
Venture Bros.
stuff, what he's working on now and words about working in animation. Here's a snip:
The eBay auctions came about by accident. I kept the artwork because it represented a breakthrough for me as an artist, and because no one else on the production team wanted it. It migrated to milk crates in storage where it would have rotted away had I not noticed that fellow Venture vet Stephen DeStefano sold some of his paper Venture Bros. art on eBay. So I thought I'd have a go. Got Jackson's okay. The Venture fans are so happy to get this artwork that I feel the obligation to keep going until it's all gone.
Read on for more
!