Latest News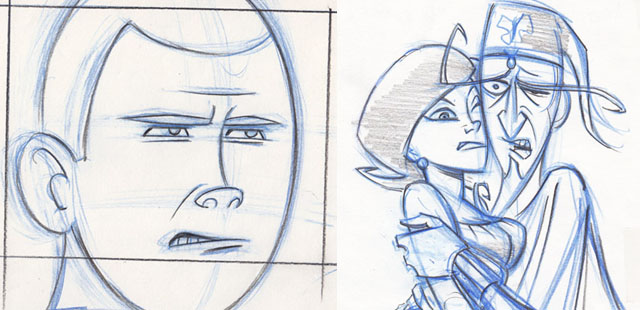 Venture Bros.
storyboarder Douglas Lovelace has put up
his latest batch of season one storyboard art
for your browsing and bidding pleasure. Among the offerings this time are
angry Hank from "Careers In Science"
,
Hank and Dean as fantasy treasure hunters
from "The Trial of the Monarch" and
Monarch on the phone
from "Home Insecurity" as well as many others. Check out
all the listings on Douglas' eBay page
.