Latest News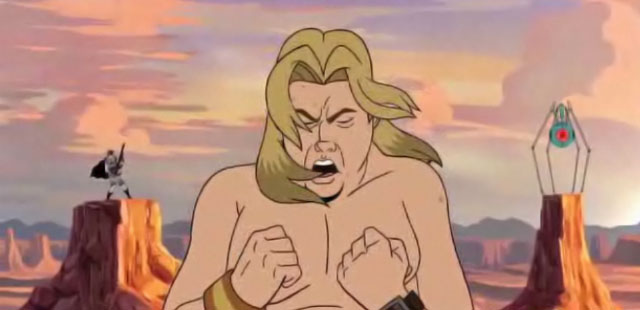 If you haven't listened to Ken Plume's chat with Jackson yet (and you ought to if you haven't) there's some valuable info buried in there about "From The Ladle To The Grave". Namely that a five-song EP of Jacket (Shallow Gravy's lone song) and 'various interpretations of Jacket' will be up on iTunes on August 23rd. The music video, screened at Comic-Con, will also be on iTunes as well as a sort of teaser for the special.
And for even more Shallow Gravy insanity, Adult Swim has also put up their second promo for the special the marathon that precedes it:
And remember, the special airs at midnight on the night of August 28th.