Latest News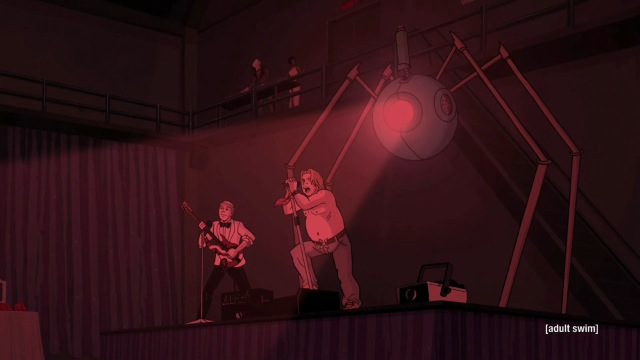 For those of you who can't wait for your hot ladle injection (does that even make sense?) of Shallow Gravy on August 28th, you'll be happy to know that the two and a half hours that come before it are chock full of chunky
Venture Bros.
goodness. There will be four episodes of the show airing before it, including the hour-long season four finale,
"Operation P.R.O.M."
as a lead-in.
The special itself
(which is only 11 minutes long once you count commercials and such) will be airing at midnight the night of August 28th. Other episodes shown will be
"The Buddy System"
and
"Tears of a Sea Cow"
from season three and the highly-regarded
"Everybody Comes To Hank's"
from season four.