Latest News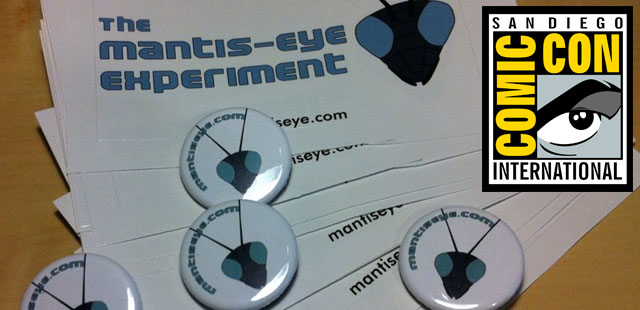 For those of you attending
Comic-Con
you'll have a chance to get what I'm sure is the swag you've been dreaming of. Obviously since I don't have an official
Venture Bros.
license I can't really make any
Venture Bros.
items. However this site's title conveniently contains no mention nor borrowed content from the series it is dedicated to, and thus the items pictured above were made. Stick the stickers and buttons where you want (as long as you are careful and have permission to do so) proudly showing your dedication to a fan site about a specific cartoon series.
To get it you just need to find me at Comic-Con. While that may seem daunting due to the sheer size of the place, note that I will be attending various Venture-related activities
as seen on the SDCC schedule
, so that could be your best chance (I will certainly be at the panel and at least one of the signings). Also every day I'll
update the Mantis-Eye Twitter
with the t-shirt I'm wearing (which will always be
Venture Bros.
-related) or possibly a place I am hanging around near, so you may be able to catch me that way as well. I'm looking forward to meeting some of you!