Latest News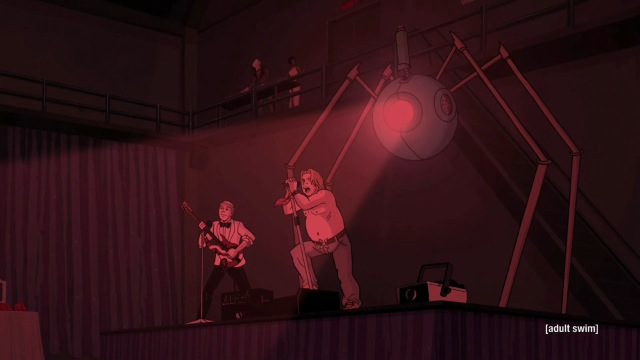 Today's Adult Swim upfront has given word on what exactly the upcoming 11-minute
Venture Bros.
special (currently being animated entirely in-house at
Titmouse
) will be:
THE VENTURE BROS. SPECIAL -- FROM THE LADLE TO THE GRAVE: THE STORY OF SHALLOW GRAVY

See the Venture Family as you've never seen them before: in a 15-minute documentary-style animated special. Follow the meteoric rise, the equally meteoric fall, and the decidedly un-meteor-like second coming of the most important band Hank Venture, Dermott Fitctel and H.E.L.P.eR. robot have ever been in: Shallow Gravy. If you're hungry for rock, then open wide, because here comes a ladle of heavy metal fire and metaphoric meat drippings.
Thanks to fellow fan and friend of the site Kevin Fitzpatrick for letting me know about that. You can
read more in his article on UGO
.