Latest News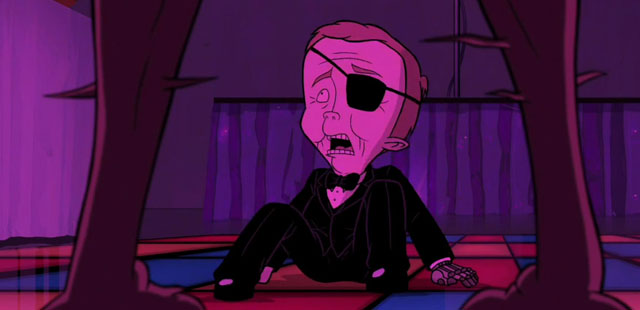 Well I got your
Venture Bros.
right here. Or specifically
Jackson does
. To summarize:
Two more seasons of the show (I assume thirteen episodes per).
Pre-production (hopefully) begins in June.
Along with that a long-form (60 - 90 minutes) episode/special/movie/something is in the contract.
An 11-minute short episode that will premiere sometime in the summer.
So what does this all mean? Well, details are slightly sketchy because it's too early to fully know everything but based on this info season five would start at earliest in the beginning of 2012, but more likely we are looking at spring 2012. The long-form episode (which could end up something like
Robot Chicken
's
Star Wars
specials) is probably very far off in the future and season six would likely come with a gap similar to the one between season three and four. This is all speculation of course, we'll just have to stay tuned!