Latest News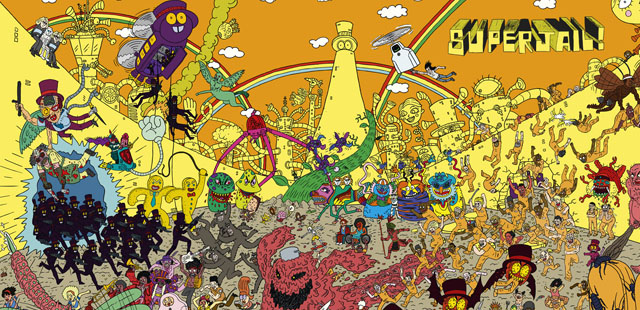 While everyone is aflutter with news of both today's DVD/Blu-Ray release and news of two more seasons (plus extras) I have some
fancy new content
that relates to the upcoming season of
SuperJail!
which is being worked on by the very same creator of
Venture Bros.
, Jackson Publick.
Jackson answers various SuperJail!-related questions
, like how it compares to working on
Venture Bros.
and his favorite parts of the show. There's also a few juicy reveals and some Venture-related stuff in there as well (naturally).