Gallery 1988 X Adult Swim
Running from January 13th until February 4th, Gallery 1988 X Adult Swim is a celebration of all things Adult Swim. The gallery will feature pieces by various artists inspired by many of Adult Swim's original series. This of course includes The Venture Brothers, and as you might expect the series is a favorite among many artists.
This isn't a definitive compilation of all the Venture Bros. pieces in the gallery, but it's a good start and will also probably make those of us who can't attend a little sad. You can click on each artist's name to go to their web site or you can browse through the full-sized images by clicking on one of them and navigating via the gallery popup. Enjoy!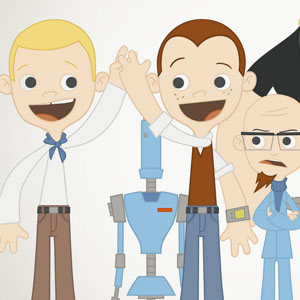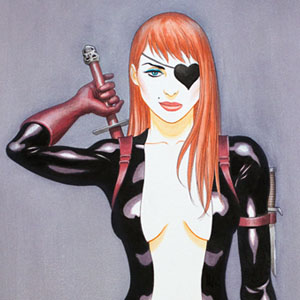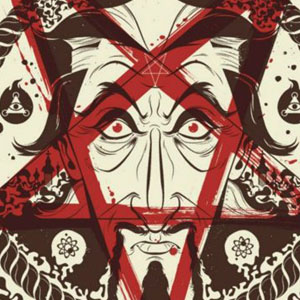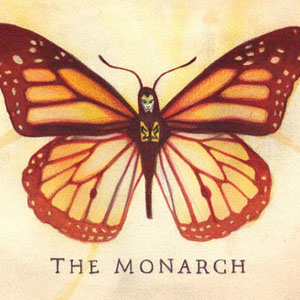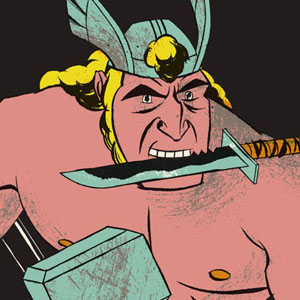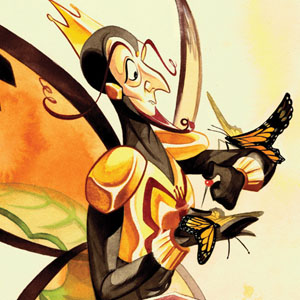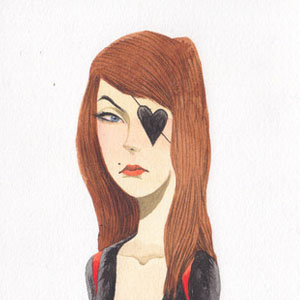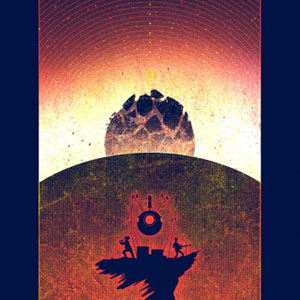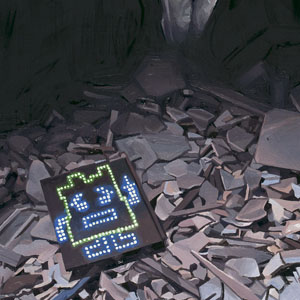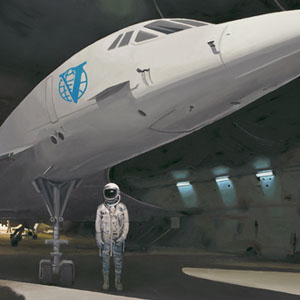 Scott Listfield
Both of these are oil on canvas. The very first painting, and the only non-Venture Bros. one featured here, is being used for all the promotions for the Adult Swim gallery and is titled "Mooninite". The second one is called "Shadows of Dangerous Men".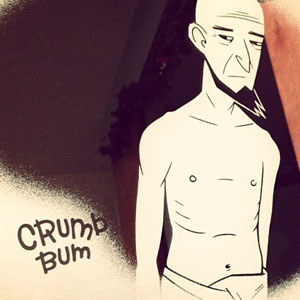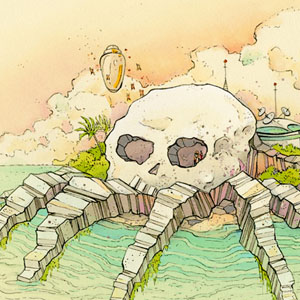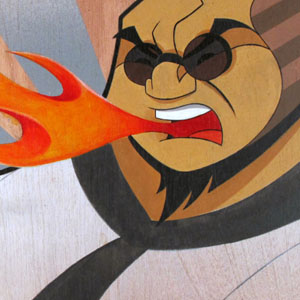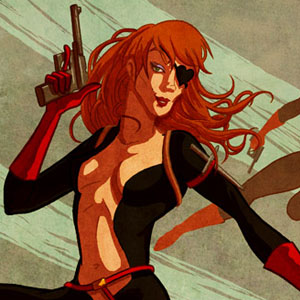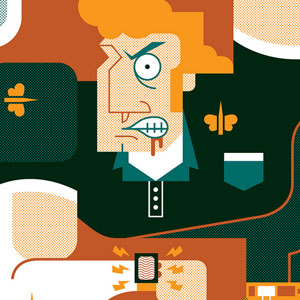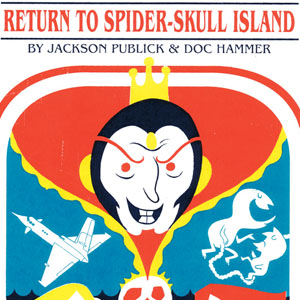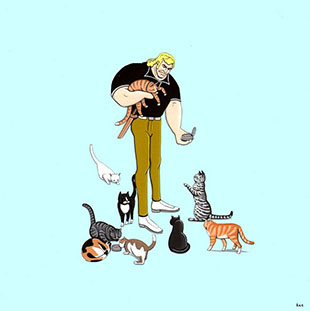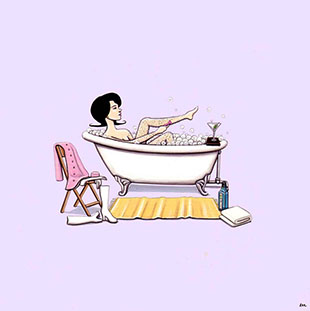 Kiersten Essenpreis
Contributing two pieces, Kiersten drew Brock and Dr. Girlfriend doing what she thought they'd do in their off time. These are titled "Brock Samson Feeds the Neighborhood Stray Pussies" and "Dr. Girlfriend & the 5 O'Clock Shadow". Both are Flashe paint on wood.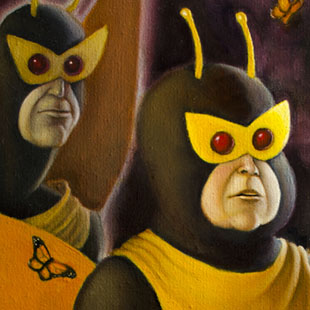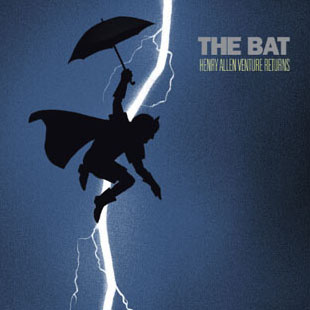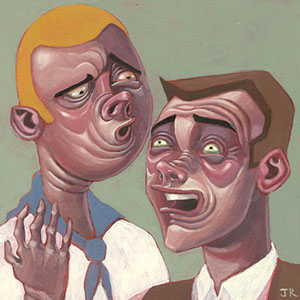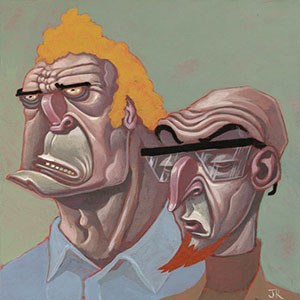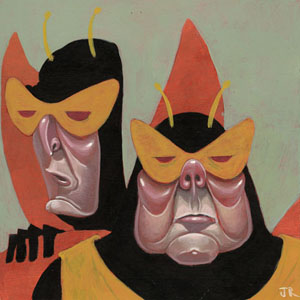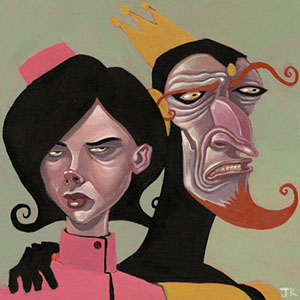 Jesse Riggle
If you ask Jesse what he paints his response is "lumpy people" and this is evident in these four portraits of various duos in the show. These are all acrylic on maple and named (in order) "Are You There, God? It's Me, Dean", ""The Buddy System", "Tears of a Sea Cow" and "The Trial of the Monarch".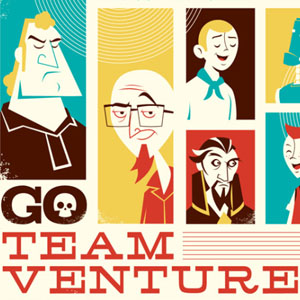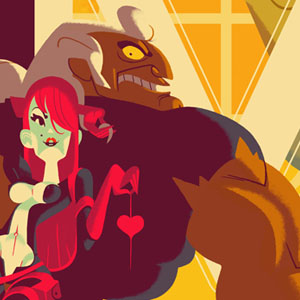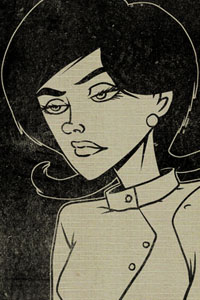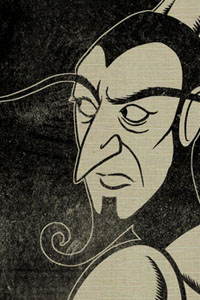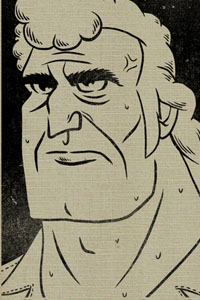 Evan Yarbrough (evANIMAL)
Evan has contributed three pieces of acrylic and acrylic transfer, each with a portrait of a character and a word possibly describing them (though I would maybe debate the Monarch being 'brains').